Tisme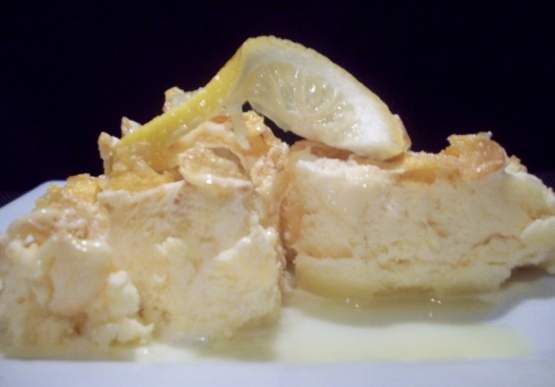 I'm posting this for a request. I haven't made it but it comes from an old NZ cookbook I use often and never have failures from!

Top Review by Tisme
Wow Jan, Great recipe...just as DH remembers as a child. I followed the recipe exactly and it was fantastic, such a great lemon flavour and such a refreshing taste and the corn flakes on the top are a nice added crunch. This will be perfect to make for summer months. This family loved it especially DH. Will be making this again and very soon if DH has his way! Thanks Jan. Jan I had some tinned strawberries needed to be used up, and used this exact recipe substuting stawberries for lemon. It worked out really well and tasted very nice indeed!
Whip milk until stiff, add lemon juice, and whip until very stiff.
Beat eggs, 1/2 cup of sugar and salt together until thick and creamy.
Fold in whipped milk and grated rind.
Pour into icecream trays.
Mix cornflakes, 3 tablespoons sugar and butter.
Sprinkle over filling.
Freeze until firm.