Frozen Green Girl Scout Cocktail (With Creme De Menthe)
Alia55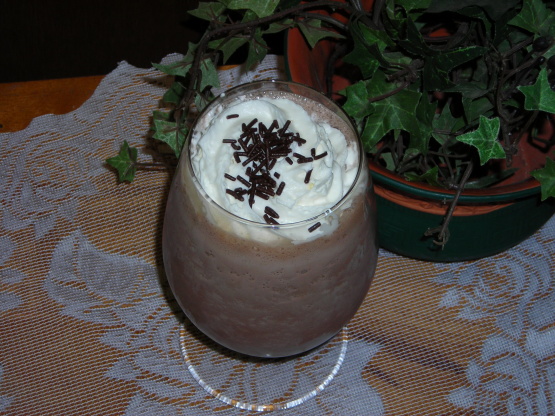 Have a bottle of creme de menthe to use up. And since I just made chocolate ice cream this morning, this looks like a good possibility for drinks tonight....would also make a nice st patrick's day cocktail!

Done it twice. Very good on a hot day!!!!!!!!
Blend all ingredients.
Add more or less milk depending on desired consistency.
Garnish with mint leaves.