Frozen Cashew Cream Bienmesabe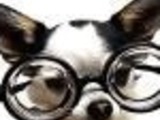 Bienmesabe means it tastes good to me. This frozen dessert is very rich tasting, but light at the same time. Most of the extravagance is in the sauce, but if you are a purist, you can use it sparingly. I ate something like this in the Canary Islands and found something similar in a Penelope Casa book. After playing with it, I came up with this, using Susie's ingredients, to replicate my Teneriffe moment.
Directions
Preheat oven to 375°F
Spread cashews on a cookie sheet and toast in oven for 2-4 minutes
Grind cashews together with 1 and 1/4 cup of sugar in food processor till fine
For the frozen dessert:
Beat egg whites till foamy
Add a half cup of sugar; beat till stiff
In another bowl, whip the cream
Add salt and bourbon (or vanilla) and about 1/3 cup of the cashew mixture
Mix well
Fold in egg whites
If using dried apricots, simmer the apricots in half the white wine till soft
If using fresh apricots, add to the cream/egg white mixture
Butter a standard loaf pan or a metal ring mold
Coat the bottom and sides of the loaf pan/ring mold with about 2 tablespoons of the cashew/suger mixture
Pour the cream/nut/egg white mixture into the loaf pan/ring mold
Cover tightly with foil
Freeze till firm (at least two hours, depending on your freezer)
For the sauce:
Place the remaining cashew/sugar mixture, the remaining wine, the brown (or turbinado) sugar, the raisins, the lemon peel and the nutmeg in a saucepan
Bring to a boil and cook over medium high heat for about 15 minutes, stirring frequently
Remove from heat
Whisk the egg yolks and then slowly temper in some of the cashew sauce
Now carefully (you don't want the egg yolks to solidify) mix the egg yolks into the sauce
Replace over medium high heat
When the mixture begins to bubble, stir for 1 to 2 minutes and then remove from heat
Cool, stirring occasionally
Note:The sauce should be like a thin custard; if too thick, add a little lemon juice and/or tepid water
Unmold the frozen dessert
Pool sauce on dessert plates; lay slices of the frozen creme on top of the sauce
Garnish, if desired, with additional apricot slices and fresh mint
Most Helpful
This is a nice recipe, creative. Would like to see what would happen if just chilled and not frozen.