Nimz1466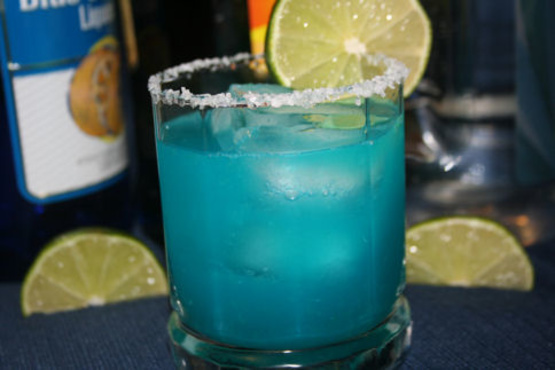 Official margarita of the Blue Thong Society. Can also be made 'straight up'. Note: If you wish to make your own limeade go to Limeade.
To blender jar add Tequilla, Triple Sec. limeade, Blue Curacao and ice.
Blend until ice is crushed.
Rub glass rims with lime and dip into coarse salt.
Serve lime wedge for garnish.