Dawnab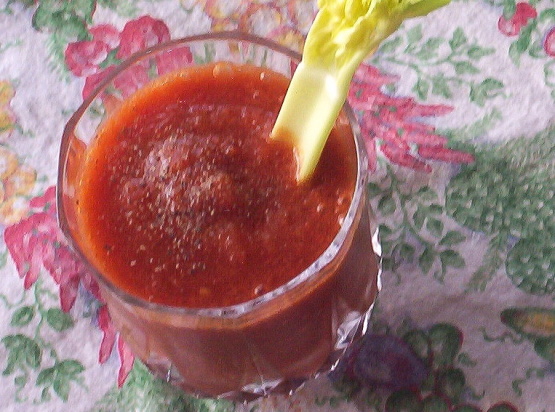 This is from the August 2004 issue of Martha Stewart Living. These taste like a traditional bloody mary, but add a frosty chill that is great for hot summer days. You can adjust the seasonings to suit your tastes.
Blend all ingredients in a blender until smooth.
If you don't have small ice cubes, place some large cubes in a baggie and crush with a rolling pin or hammer.
The smaller ice cubes do blend better.