Frozen Banana-Peanut Butter Goodies
CoffeeB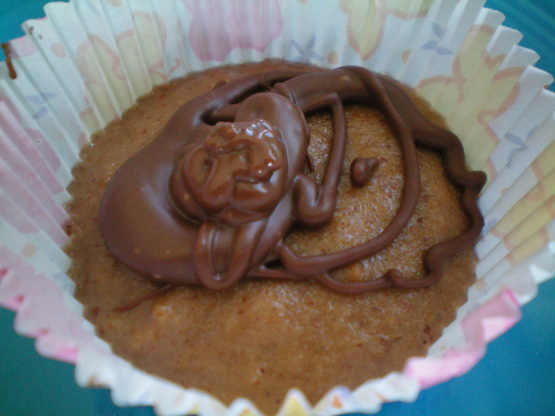 This is adapted from Jane Kinderlehrer's Banana Pecan Tartlets, found in her Smart Cookies book. The pecans are for garnish. I had forgotten the name and that part of the recipe. I guess I just think of them as Yum.

These are strange little treats, but they sure taste good! Mine had a bit more texture because I used chunky peanut butter, but I actually liked the extra crunch that it gave to these. I also sprinkled half of them with mini chocolate chips, and left half plain, just to see which I liked better... but I like them both ways! Thanks for a tasty, easy way to get an "ice cream" fix without all the dairy. :)
Combine all ingredients and blend well.
Line a muffin pan with paper muffin cups.
Place a heaping tablespoon of the mixture in each muffin cup.
Top with chopped pecans or carob chips if you like.
Freeze until hard. (And it's hard to wait!).
Remove from freezer a few minutes before serving.