Derf2440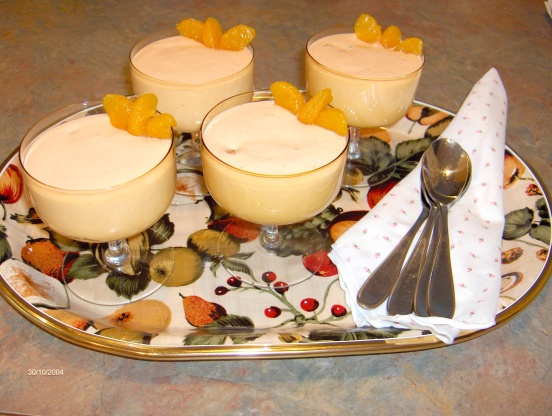 This was in my new Kraft food&family magazine. It looks really good and I hope to try it soon. Cook time is the time it takes to chill.

I liked this a lot. I might try makling it with orange sherbet for more orange flavor. Very nice.
Dissolve 1 package Jell-O Orange gelatin in 1 cup boiling water.
Gradually add 2 cups softened vanilla ice cream, stirring with wire whisk until well blended.
Spoon evenly into 4 dessert cups; refrigerate 20 minutes or until chilled.