3 Reviews
Mmmm, mmmmm Good! Thanks GF for a keeper. I love that it not not overly sweet but is a rich mocha. So nice to put your feet up and relax with. It took more like 2 mins to make. This one is a real refresher and I'll be enjoying it again. Made for PAC. Fall '09.

LM - I made this drink tonight as a hot mocha instead as I've not been feeling well and wanted something warm. It works great and is not overly sweet. Love the purity of the flavors. I used an espresso as the coffee and then followed everything except the ice. Just served it hot in a mug. YUMMY! Tagged in Photo Tag. (**Updated 5/1) Vic this is so good cold! I wanted to update and tell you that I made it just as stated using fresh brewed coffee and this time over ice and it is a wonderful refreshing treat! Tagged in honor of your sweet DH who passed away all too soon! Love you gf! )
Very refreshing. I used some leftover strong coffee from breakfast, and used Hershey's Special Dark Cocoa for added richness. Very tasty and easy and a lot cheaper than those store bought frappes! I added a dollop of sugar-free Cool Whip.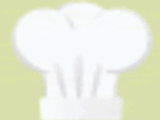 Frosty Mocha (Diabetic)