HisPixie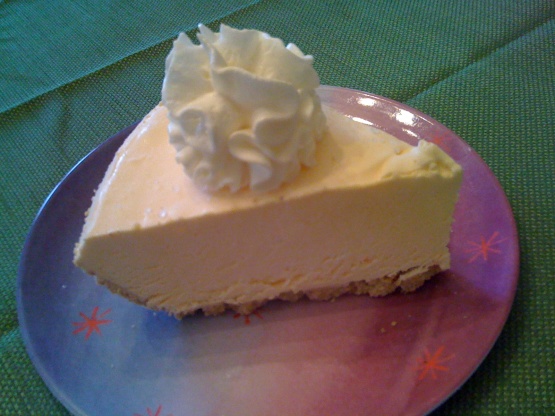 Wonderful summer dessert! I used orange sherbet (my daughter's fiance's favorite flavor) and it was so very good! The men of the house definitely approve; I like it too. And it's EASY! Thanks for posting, peppermintkitty! UPDATE: My sister is gluten-intolerant so I made this recipe tonight and made individual servings, dolloping the filling into a muffin tin using foil muffin liners, no crust. just filling. It made 12 muffin-pies. I still had enough left over to fill a graham cracker crust!
Beat cream cheese and marshmallow creme in a mixing bowl until smooth. Stir in sherbet. Fold in 2 cups whipped topping.
Pour into crust. Freeze 3 hours.
Remove pie from freezer 10 minutes before serving. Garnish with remaining whipped topping.