Frosty Caterpillar Dessert
podapo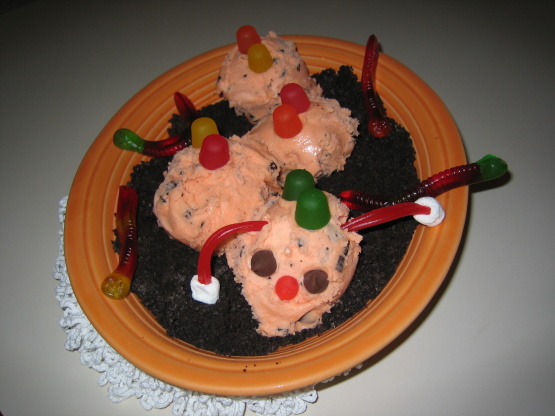 This was in my 2006 Best of Country Cooking cookbook. Something cute and easy for the kids to do.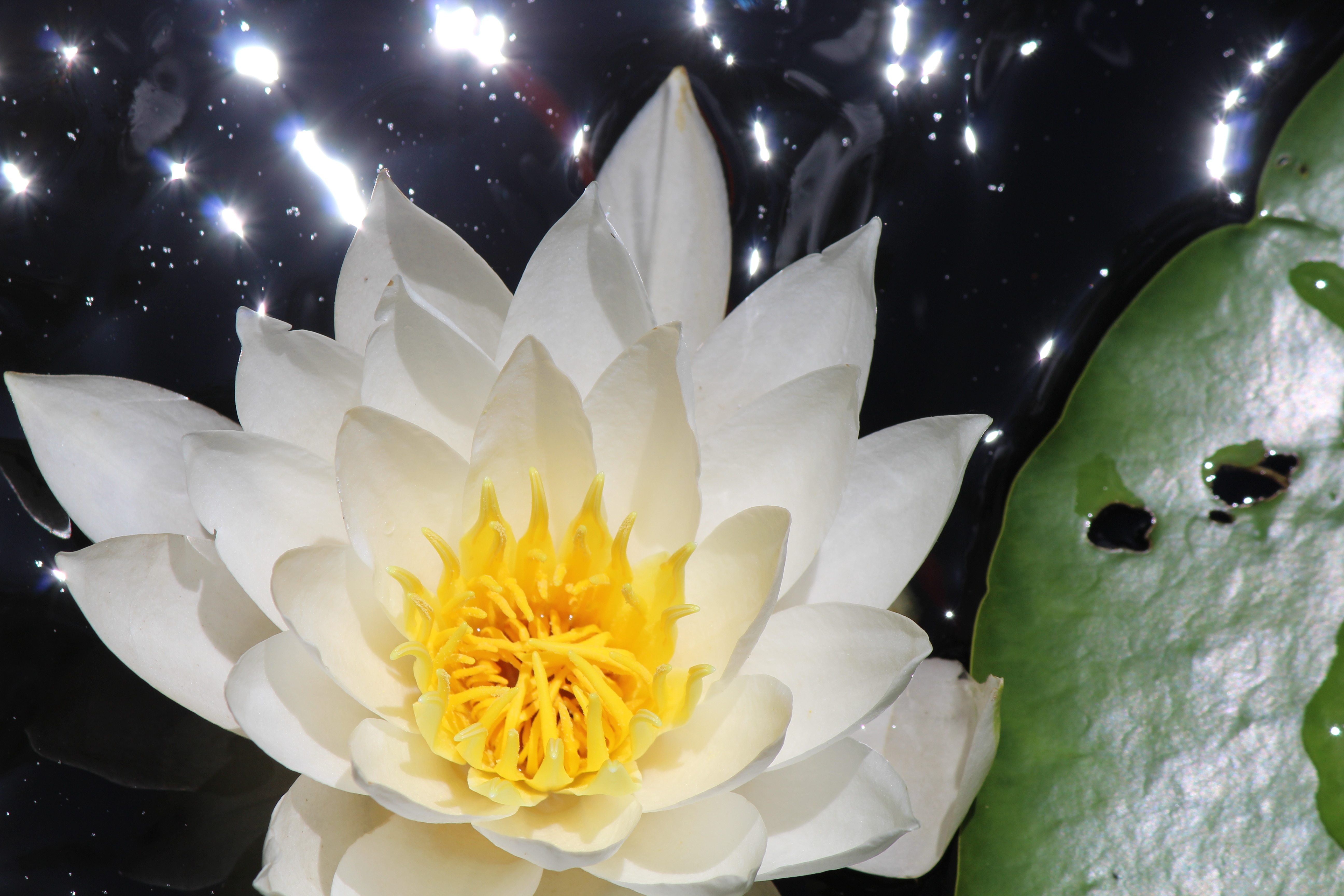 I made this for my nephew with his help and he was IN LOVE!!! We had the best time making it and he's only 2. Thanks Po for a really cute recipe that tastes great too.
8

cream-filled chocolate sandwich cookies, crushed

4

scoops raspberry-orange sherbet (or flavor of your choice)

2

semi-sweet chocolate chips

2

pieces shoestring red licorice (about 2-inch each)

1

red-hot candies (or similar candy)

8

assorted colored dots decorative candies

3

gummy worms
Sprinkle cookie crumbs on serving platter. Arrange sherbert scoops in a zigzag pattern over crumbs, forming a caterpillar.
For eyes, press chocolate chips into the first scoop.
Using a toothpick, make two small holes above eyes.
For antennae, insert the end of a licorice piece ino each marshmallow; insert the other end of licorice in the holes.
Add red hot for nose.
Press Dots onto the back of the caterpillar.
Garnish with gummy worms.
Serve immediately or cover lightly with plactic wrap and keep in freezer.