Frosted Creamy Coffee(booze)
Rita1652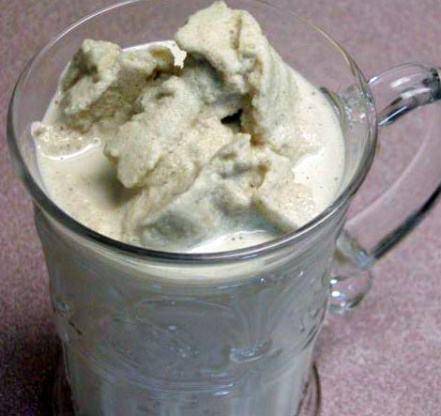 This is for adults. Icy, creamy good! I freeze the left over breakfast coffee I have in small freezer bags or you can use ice cubes trays for an evening treat.

I was cleaning the freezer and wanted to use up all my frozen coffee, had some vanilla vodka (which I'm suppose to bake with!) but didn't have baileys so used Carolans (only 1/4 cup so topped up to 1 cup with the vanilla vodka) No butterscotch so used chocolate liqueur like another review used, some extra milk with choc syrup....YUMMY!!
Put all ingredients into a blender.
Blend till smooth and frothy!