Boomette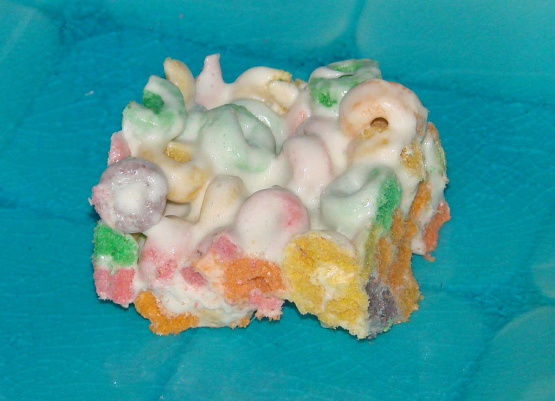 An alternative to the ever famous crisped rice cereal treats. We were in a museum cafe and saw these for sale at an exorbitant cost. We new we could make them at home and wa-la! Great for kids treats, bake sales, picnics, etc.
Grease a 13x9x2 pan. Cooking spray, butter, OR margarine work well to grease the pan.
Melt the butter and marshmallows together, either on a stove top on low or in the microwave until smooth. Remember to continue stirring through out the melting process. Remove from heat source once smooth.
Add cereal and stir gently until it is well coated.
Transfer mixture to the greased pan. Press mixture evenly into the pan using waxed paper, buttered spatula, or your hands which have been greased.
When cooled cut into squares. These are best if you eat them the day they are made!