Fromage Fort ( Strong Cheese)
GaylaJ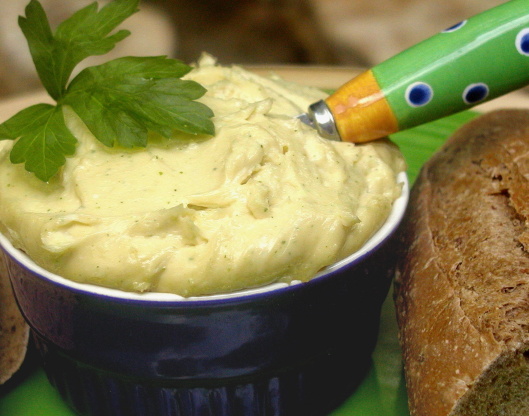 This is a great way to use leftover bits of cheese. Use about 3-4 kinds of any variety (e.g. Cheddar, Parmesan, Provolone, Fontina, Brie, about anything), but use a combination that is not too salty. I was a little leary of how all the flavors would come together, but I loved it. I used mostly brie and manchego, with some cheddar and a small amount of feta. I started with the recommended amount of wine, but ended up adding more as the processor was running as mine was very thick and I wanted a consistency that was a bit thinner. This is a fun recipe, very adaptable, so just improvise to suit your own taste. Adapted from Alton Brown.

Top Review by nott
I used feta with wild onions and teleme (both imported from Turkey) and some gouda. I ended up using about 1/2 cup wine and I increased the garlic to 3 grated cloves. Very good! Try it instead of garlic butter. Slather it on some good bread and toast it up next time you make spaghetti! Thank you for sharing your recipe, GaylaJ.
Remove any rinds from hard cheeses; grate hard cheeses and cut others into 1/2 inch cubes (if you have a good food processor, I see no reason to grate beforehand, just cut all cheeses into cubes).
Place cheese, wine, butter, parsley, and garlic in a food processor and blend approximately 2 minutes, or until smooth.
Serve immediately or refrigerate for an hour or two for a firmer consistency.
Can be stored in the refrigerator for up to 1 week.