Prep 15 mins
Cook 20 mins
Given to my by my Sister-in-law's Mother. My FIL loved this. I made it for him often.
Directions
Prepare acini de pepe as directed on box.
In saucepan beat eggs with wire whisk until foamy.
Stir in flour, salt, sugar and pineapple liquid.
Cook over low heat until thick and bubbly.
In large bowl combine acini de pepe with egg mixture and chill overnight.
Stir in pineapple, oranges and marshmallows.
Fold in Cool Whip.
Cover and Chill thoroughly.
Most Helpful
I was going to post this recipe and seen that it was already here. This is the same one that I use except I also add a can of fruit cocktail. I am always asked to bring this dish to any holiday funtion as well.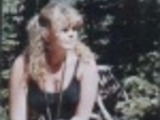 I also make this salad (with my own twist added) and I have it posted here on 'Zaar. I add cherries and coconut. I also have tried it with the manderin orange juice instead of pineapple. You should try it.
I love this recipe, the flavor can't be beat!