3 Reviews
I LOVED these beans! I can only imagine how good they will be when I follow the directions. LOL It is still hot, hot, hot here so I decided to implement the crockpot. They were so good! The flavor is knock-your-socks-off-I-have-to-have-more-beans good. I made these to serve with a lime rice and Chilies Rellenos Con Picadillo, but I;ll be making these as a stand alone bean dish too. Thank you for sharing the recipe!

Loved the flavor of these beans! I "streamlined" this a little..some due to laziness and some due to necessity....skipped steps 2, 4 and 6 (only had ground cumin - no seeds), added all the veggies at the beginning of the cook time and omitted the oil. Hubby had lime flavored Bud light so I used that. These beans even made leftover white rice from the Chinese restaurant tasty! So.....even with all these changes - these beans were restaurant worthy. Can't wait to try them the "correct" way. Thanks for posting!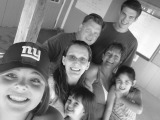 Very good but very time consuming. Not that there's anything wrong with that but it did take well over three hours which conflicted with the time posted. I do highly recommend this recipe for authentic SW black beans with complex flavors. This dish could be a star attraction at a top restaurant in Santa Fe, NM, it's that tremendous, especially after finishing with cilantro and lime...superior. I made this Sunday and will serve Monday night with a grilled chicken, roasted carrots, garlic, onions and fragrant Basmati rice. Wooo, can't wait! Thanks Mama!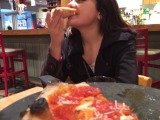 Frijoles Negro Barrachos Aka Drunk Black Beans