truebrit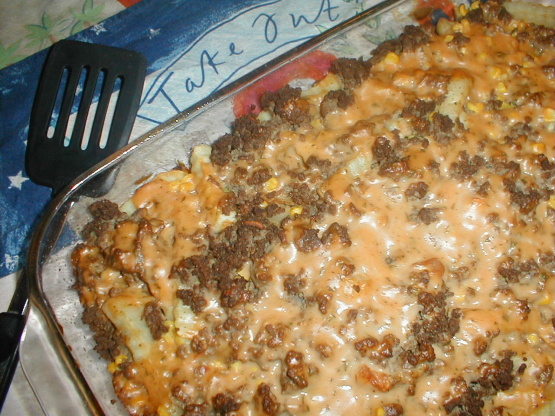 This is a great kid-pleasing recipe, 'fun' and tasty! I hope you enjoy it as much as our family does!
In a skillet, cook the beef and onion until beef loses its pinkness, then drain.
Grease a 13" x 9" x 2" baking pan, and layer half of the French fries, peas or corn, and meat.
Repeat the layers.
In a medium bowl, combine the soup, water, ketchup, parsley, Worcestershire sauce, mustard, salt and pepper.
Pour over casserole.
Bake, uncovered, at 350F for 30-40 minutes, or until hot.