Here's another recipe using friendship starter!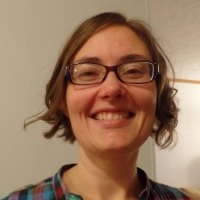 These were pretty tasty. They were difficult to shape and mine turned out more like mounds instead of the usual biscuit shape. I had to add an extra half cup of flour for the dough to be usable. These are a very sweet biscuit. I didn't expect that, though I should have considering how much sugar is in the starter. We used butter on them, I can't imagine using jelly or honey as these are already so sweet. It took 15 minutes for them to be done and got 12 biscuits from the mix. Thanks for something different to do wth all my starter!! I will make these again!
Preheat oven to 450°F; lightly grease a cookie sheet or cake pan and set aside.
Sift dry ingredients together three times.
Make a well in the center of the sifted flour mix and add starter and melted margarine.
Mix with fork then knead gently a few strokes.
Roll dough into balls and flatten slightly with palm of hand or cut with biscuit cutter.
Place close together in prepared pan and bake 10-15 minutes, depending on size of biscuits.
Serve hot with butter and/or jelly.