Friendship Banana Nut Bread
Another yummy recipe using Friendship starter.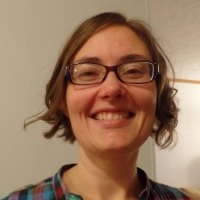 As a quick bread, the recipe rose and is moist. I made 5 small loaves (3" x 6") from the recipe that took 35 minutes to cook through. As a banana bread, this recipe has failed. I could barely taste the banana and overall the bread was bland, lacking in both spices and extracts. I won't be making this again, sorry.
Preheat oven to 350 degrees F; grease& flour 2 loaf pans& set aside.
Sift together dry ingredients.
Cream shortening, sugar and bananas; add Friendship starter& eggs, mixing well.
Add dry ingredients and nuts.
Pour batter into prepared loaf pans& bake for 40 minutes or until done.