JustJanS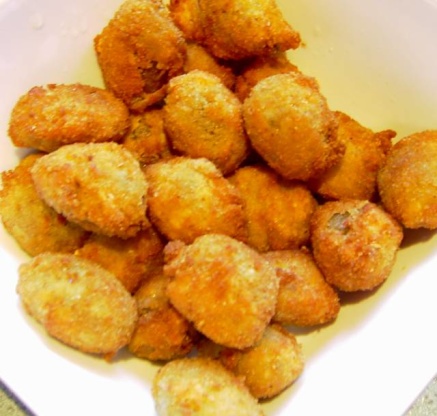 An appetizer from the Lindsay Olive Company. They suggest substituting 5-6 tablespoons of dried tomato tapenade or pesto for the anchovy paste if you like.
Make a paste of the garlic, anchovy paste, lemon zest, thyme and basil.
Stuff olives using a pastry bag.
Roll stuffed olives in the flour, dip in eggs and then roll in crumbs.
Fry in oil at 250 to 275 degrees until crisp and golden brown.
Drain on a paper towels.
Serve hot.