Sara 76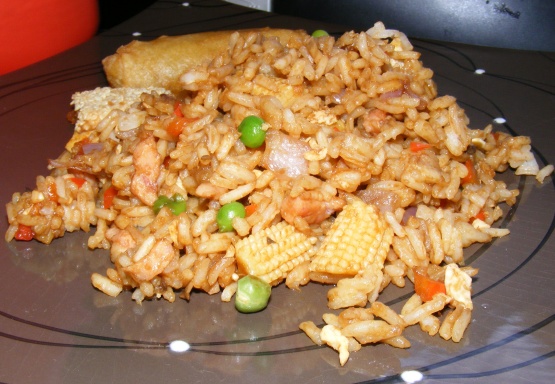 I know everyone has their way of making fried rice, and most ways are very similar, but I thought I'd share our family favourite.

My grand-daughter loves going to Benihana's, but its just so expensive. She loved this rice when we made it at home with some stir fired chicken & veggies. Now she asks for this and she wants to help in the kitchen.
Whisk eggs, and cook in the wok or frying pan. Remove, and chop the egg.
Heat the olive oil, and cook garlic, bacon and onions, then add mushrooms, capsicum, and baby peas.
Add all other ingredients, mix together until heated through.