DarksLight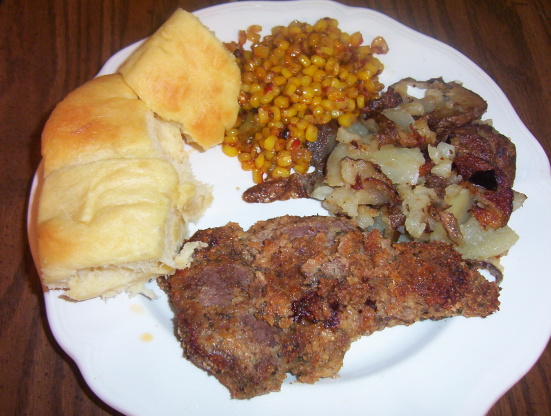 This is a comfort food recipe from my youth. And a excellent side dish.

4 1/2 stars for DH and I. We had this along with breakfast with corn free ketchup from our local health food store. I did peel the yellow potatoes I used out of preference and cooked this ahead of time until almost done as part of suhoor (before sunrise meal during Ramadan) so I would only have to warm them up in a frying pan. That made it fast and easy. I used sea salt for the salt and would make these again.
In 12 inch covered skillet add enough oil to cover bottom about 1/4 inch thick.
Add sliced potatoes and quartered onions.
Add salt and pepper to taste.
Cover and cook over medium heat, stirring occasionally till potatoes are tender.