Prep 10 mins
Cook 10 mins

These are the best! Crispy on the outside, creamy potatoes on the inside. A great addition to any meal.
Directions
Boil potatoes in water to cover for 10 minutes.
Drain and mash with butter and sour cream.
Add next 4 ingredients.
Make patties and dust with the flour.
Fry in hot bacon grease until crusty and brown on both sides.
Most Helpful
Wonderful way to make potatoes. I loved the the crispy outside and the tender inside when they were done. I used creamcheese with garlic and herbs instead of sour cream and they were fantastic. Garlic and herb cheese in mashed potatoes is just a personal preference. Thanks for another great recipe Inez.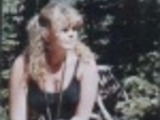 What I made is actually a variation on the recipe posted. It was so delicious, I'm writing a review before cleaning up the kitchen. I started with MizzNezz's recipe for the potato mixture then put cheese on the inside and corn flake crumbs (instead of flour) on the outside. Talk about heaven--even though I forgot to add the onion to the potato mixture. The recipe as posted sounded very tasty, but I am trying to use up anything I can in anticipation of a move. With too much Edam cheese on hand--like over 4 lbs. of a 5 lb. ball--I decided to make one thin potato cake, about 3/8" thick, put about 1/4" of Edam slices over it to about 1/3" of all edges, then make another 3/8" thick cake as a top and seal it with the bottom. Originally planning to encase the cheese filled potato cakes with bread crumbs, I remembered I had an unopened box of Kellogg's corn flake crumbs and decided to use them instead of flour. I really pushed the corn flak crumbs into the top and bottom so there would be a nice crust. Out of bacon drippings, I fried them in a combination of oil and butter. Wow! Cruncy, smooth, and cheesy. I served them with steak but in all seriousness, we could have made a meal just out of those potato cakes (had I cooked more). Now for what I did wrong, besides forgetting to use the onion: 1. I made the potato cheese cakes too big to easily cook, about 6" long and 3 1/4" wide. Turning them in the pan became a real two spatula task due to the size. One totally fell apart. Next time I'm going to make them smaller. 2. I didn't pay close enough attention to the recipe and used about 4 *tablespoons* of butter instead of 4 *teaspoons.* That extra butter did make the flavor nice, but the more butter one adds, the harder any potato cake, with or without cheese, is to turn over in a pan without falling apart. For a note on cheese: If I hadn't had too much Edam on hand, I would have used cheddar, which is definitely my favorite cheese. As the recipe turned out, I think Edam just might be the perfect cheese for this potato mixture enclosure. Really, it was heaven in the mouth.
It's just my husband and me, so I used about half the potato mixture to make cakes, then we ate the rest just as mashed potatoes the next night! I LOVED the taste of this mixture, although I felt the recipe could have used an egg white or something to help the patties hold together more. Served these with #74329 and #35076. Great meal, thanks for sharing!