Fried Pork (Masas de Puerco Fritas)
Directions
Cut pork into 2 inch chunks and remove excess fat and skin from pork.
Combine spices,garlic,onion,green pepper,and olive oil.
Pour over pork chunks and set aside for 2 hours or over night.
Deep fry pork until crispy on the outside and tender on the inside.
Most Helpful
this is ABSOLUTELY the best recipe for this dish that i have tasted, & so easy to make. ***** THE BEST!
High in fat? Who cares?!?! This was outstanding. The blend of flavors is wonderfully subtle, and not one flavor is overpowering. I served it with a garlic rice and collard greens that I had simmered with some garlic and bacon, and the combination was excellent. And about three hours after cooking, the aroma of garlic still fills the house. To twist a famous movie quote, I love the smell of garlic in the evening. Smells like...a full stomach!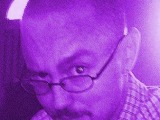 this recipe is very tasty and easy to make. the godinez family 20/02/02