Fried Peanut Butter and Jelly Sandwich
Boomette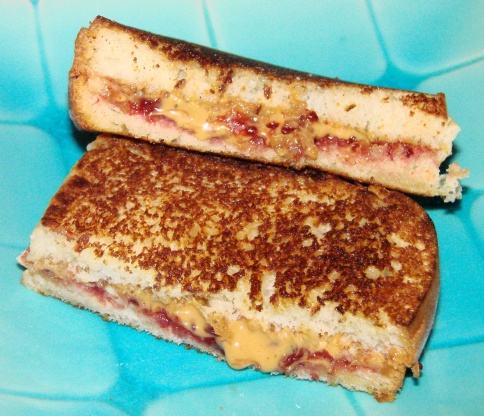 Sounds strange, but kids love it. I made these for my kids all the time. Let it cool slightly before giving to younger children as the jelly can get hot.

:):):):) The melting peanut butter, warm jelly, and dripping butter only needed one more thing in our house: a dusting of powdered sugar! Yum!
Make a traditional peanut butter and jelly sandwich.
Spread butter on one side.
Melt 1 teaspoon butter in small frying pan.
Put unbuttered side in pan.
Continue as if making a grilled cheese sandwich.