Fried Mozzarella Sandwiches
BarbryT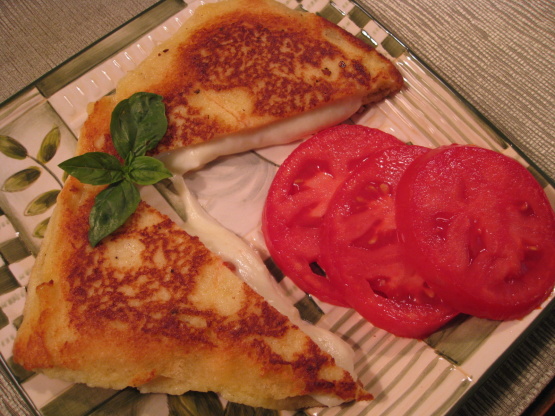 Taken from Wonderful Ways to Prepare Italian Food.

I made these lovely little gems for lunch today. I added tomato and basil - as suggested by another reviewer. Delicious! Fresh mozzarella is a MUST for this wonderful and easy sandwich. I used my Foreman grill so brushed the grill with garlic butter. I will be making this often! Thanks Sam, great recipe!!! Made for PRMR Tag April 2009
Beat together eggs, salt, pepper and milk.
Make 4 sandwiches of the Mozzarella and stale bread.
Dip sandwiches into egg mixture.
Press edges together.
Heat oil to high heat.
Fry sandwiches on both sides until golden brown.
Drain and serve immediately.