Katrina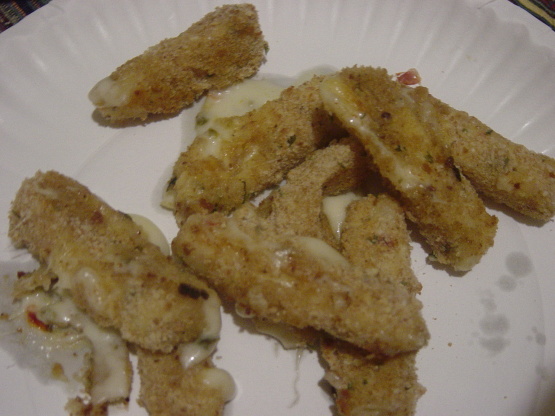 A Mexican version of the traditional favorite, mozzerella sticks. These are very good as an appetizer or a snack or to serve along with a Mexican meal.
Cut cheese into rectangular sticks or one inch cubes.
Place the cheese pieces in a bowl and pour the milk over the cheese, coating thoroughly.
Remove cheese from milk and coat with flour.
Quickly dip in milk again and roll each piece in bread crumbs.
In a medium to large saucepan, heat 2 to 3 inches of oil to med-high heat.
Quickly fry a few pieces of cheese at a time, about 1 minute or until golden.
Remove with slotted spoon and drain on paper towels.
Serve with salsa, if desired.