gailanng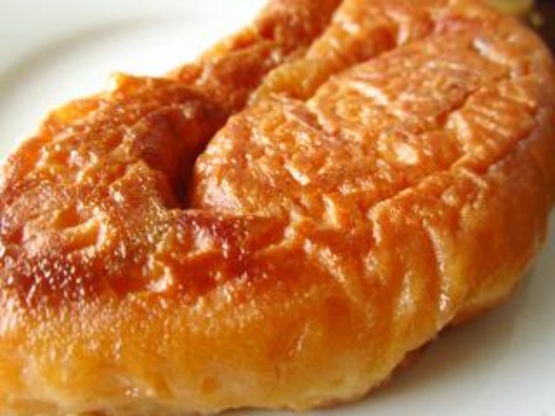 Got this recipe from a co-worker. Very Good!!

My wife found this little tasty treat at a local mom and pop restaurant. We took one bite and fell in love! The key is frying the honey bun long enough for the sugars to caramelize, yet do not overcook until it becomes tough. Who would have thought something so inexpensive could be turned into such a wonderful treat! Definitely a must-try dessert for anyone with a sweet tooth!
2

honey buns

1

tablespoon butter
Heat a skillet on medium heat.
When skillet is hot; add 1 tbsp butter and let melt.
When butter bubbles; add a honey bun and fry until lightly brown on both sides.
Add other tbsp of butter if needed.
Enjoy!