AlainaF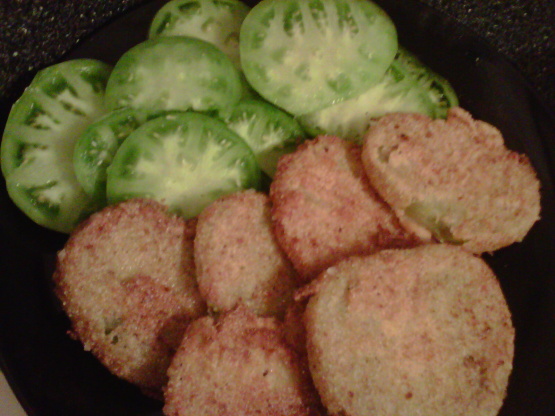 For years I tried making the perfect fried green tomatoes. My grandmothers were absolutely perfect, and she never wrote her recipe down, so I never knew what she did. Well, I made these one day and they tasted exactly like hers, and now these are my go-to fried green tomatoes! Delicious.
Mix cornmeal, breadcrumbs, salt and pepper together on a plate.
Pour flour on a separate plate.
Mix milk with eggs in a bowl.
Dredge slices of tomato in flour, then egg mix, then breadcrumb mix.
Fry in canola oil in a cast iron skillet on both sides until golden brown.
Serve with hot sauce.