Bobtail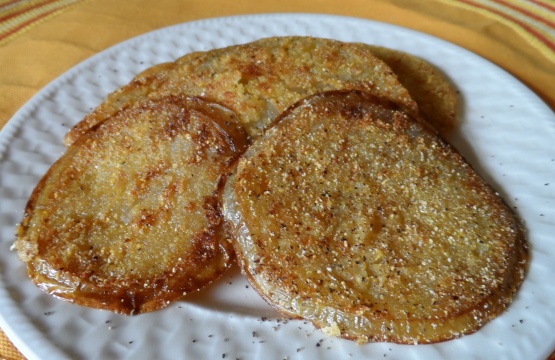 A Perfect comfort food to me! So many memories! ENJOY

I love these, most people I know like to dip them in ranch dressing, I myself prefer to use a spicy Southwestern dressing. Also, I have noticed cornmeal is a lot better than flour to use, adds more flavour!
Cut the tomatoes into thick slices and sprinkle with the salt and pepper.
Roll the tomato slices in the corn meal until both sides are covered.
Heat the bacon drippings in a frying pan and add the tomatoes.
Fry slowly until golden brown.