Lalaloula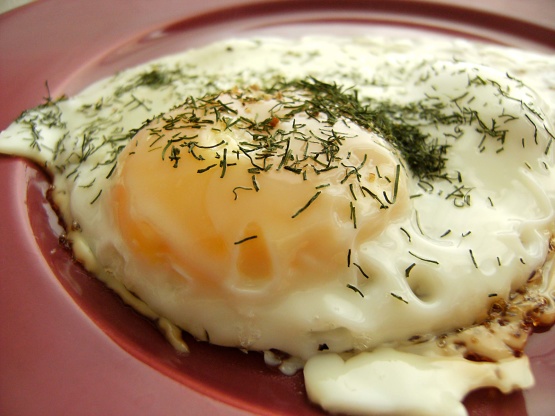 This is one of my husband's favorites and I believe, it originates in Northern Iran. You might like it but if you don't like dill , than you might hate it!

As a confirmed dill nut I use it in soup, spaghetti sauce, pasta salad, tuna salad, egg salad, potato salad, ETC.... Now I love it on fried eggs too! LOL! I prefer "basted" eggs and fried a sliced potato with them and had a wonderful breakfast this morning. Thanks for sharing littlemafia. Made for Zwizzle Chicks for ZWT6.
Fry your eggs sunny-side-uo or scrambled.
Season with salt and pepper.
Sprinkle generously with dried dill, according to your taste.