Fried Corn With a Cheese Twist!
Shawn C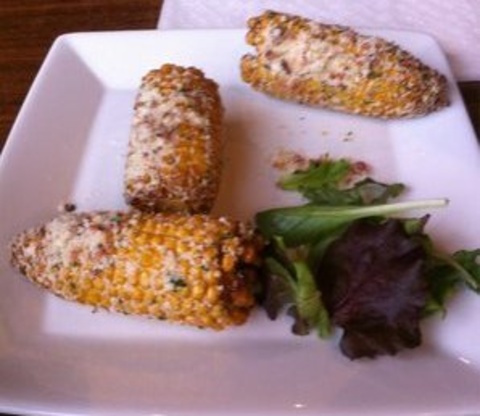 This is a great flavor change! I am addicted! Had this at a friends restaurant and now make this at home! delish!!! we use peanut oil for frying
heat your oil and place ears in the oil and let fry, rotating them every so often.
in a flat container (in order to roll the corn in) mix the cheese, bacon and cilantro (garlic too if desired). mix well and let sit until ready to use.
once corn starts to brown remove and briefly place on paper towels to drain (roll it a little).
roll the corn into the cheese mixture and get a nice thick coating on them and serve immediately.
a great alternative to the boring usual corn on the cob.