Fried Coleslaw With Bacon
Boomette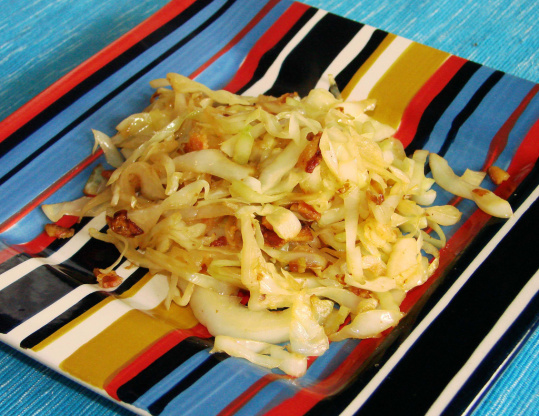 Super quick, super easy, super fun and super delicious! You can play around with this one and add just about anything! I can't wait to see some great photos of this one. It's so pretty on a plate!

This was really good and easy to make. I added two tablespooon of butter and one tablespoon of olive oil. I used sweet onions as that is all I had. I also added a touch of salt and pepper. I also cooked this a lot longer as we like our cabbage and carrots softer. This has a nice flavor to it. We all loved it.
Add olive oil and bacon to large skillet; turn heat to medium; cook until crisp; remove bacon and crumble.
Add shallots to bacon grease, keeping heat on medium; cook, stirring, until caramelized.
Increase heat to medium-high, add coleslaw mix and stir fry for 5 to 6 minutes.
Toss with salt and crumbled bacon.
Enjoy!