ImPat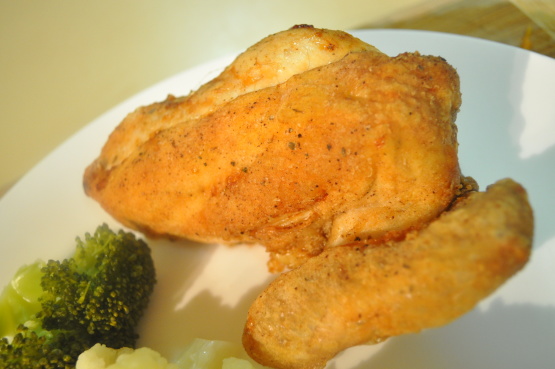 I think this tender, juicy chicken tastes similar to KFC. You will have enough of the flavorful coating to make several batches; keep in an airtight container. Adapted from Taste of Home, original submitted by Eileen Frank.

This recipe is pretty fantastic. Made it 3 times in 2 weeks.
Combine coating ingredients well. Store in airtight container. Makes about 2 1/2 cups.
Place about 3/4 cup coating in a large ziplock bag. Beat eggs and milk together; dip chicken into egg mixture, place in bag and shake to coat.
Heat oil (about 1/2 inch) over medium-high heat. Brown chicken and place in 13x9 pan. Bake uncovered at 350 for 45 minutes to 1 hour or until done.