gailanng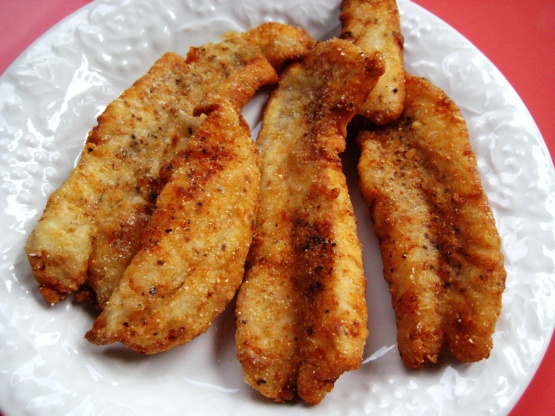 DH has been catching so.. much catfish, that we've come up with another different tried and true. This one is fried in oil with lots of spice. Soaking in buttermilk is good, but if you're not into buttermilk, you may sub milk. Enjoy.
Fillet and clean catfish (removing all dark meat); soak in buttermilk or milk for 1-2 hrs; drain well.
Spinkle fish with salt, pepper, and herbs.
Dredge in corn meal and flour mixture.
Cook in a small skillet of 1/2 cup oil, being careful not to overcrowd fillets, probably cooking in two batches.
Fry about 6-8 minutes, watching closely so as not to burn, turn once.
Serve with a lemon wedge if desired.