gailanng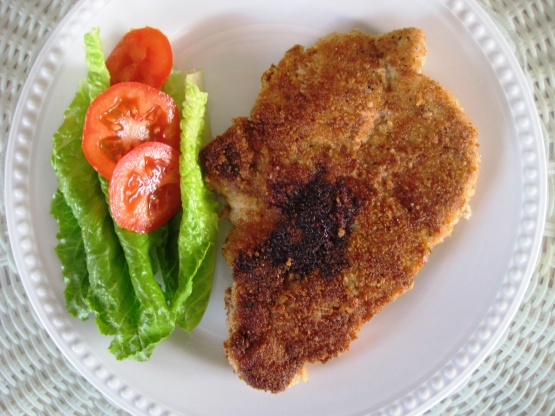 This recipe comes from a little cookbook put out by Best Foods entitled "Bring Out the Best and Bring Out the Love." These are so moist, tender and flavorful. Enjoy!
In a small bowl, combine mayonnaise, lime juice, garlic powder, oregano and pepper.
In large, shallow nonaluminum baking dish or plastic bag, pour mayonnaise mixture over chops.
Seal bag if using, and marinate in refrigerator, turning occasionally, 1 to 3 hours.
Remove chops from marinade, discard marinade.
Coat chops with bread crumbs.
In large nonstick skillet, heat oil over medium-high heat and cook chops in two batches, turning once, 6 minutes or until chops are done.