Fried Breaded Brussels Sprouts

A different way to cook Brussels Sprouts For different flavors use Cajun Seasoning or Mexican Seasoning instead of Italian.
Directions
Mix Italian seasoning into bread crumbs.
Dip Brussels sprouts into egg and roll into crumb mixture and fry in hot deep fat fryer (380 degrees) until brown.
Sprinkle with cheese and serve.
Most Helpful
We totally agree with Anme's review. Naughty Naughty! Sure, it takes the healthy out of the veggies, but they didn't take long at all to deep fry, so they were not oily at all. In fact, we felt they would benefit even better with some sort of butter or hollendaise type dipping sauce. But really great unique little poppers. Our cheese of choice was grated Parmesan.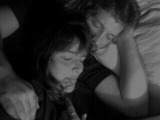 What a naughty way to have your sprouts! These fried veggies were sinfully tasty. Def. not a recipe for ones who are eating veggies to diet, but still an awesome recipe to make.