Fried Bologna-Cheese Sandwich
kmergirl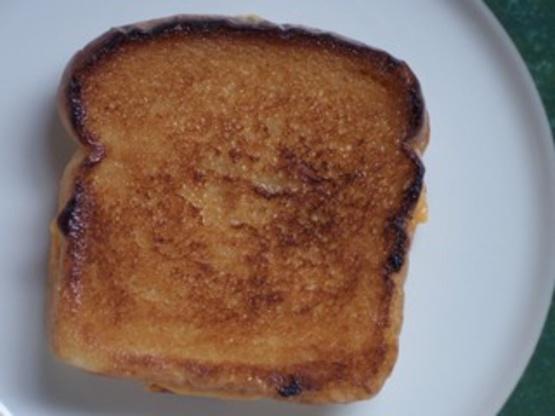 This is a recipe from when I was a teen. My mom used to make me plain fried bologna and as I got older I started adding the cheese.

We use to make this a lot when the kids were small. They and their friends loved them. Didn't add Provolone, but other than that just the same. Thanks for the memories. Toni in Colorado
Place one slice of buttered bread, butter-side down, in a skillet on medium heat. Lay American cheese, bologna and provolone cheese, and top with the remaining bread slice, butter-side up. Cook covered until lightly browned. Flip and cook covered on other side until lightly browned.