Bergy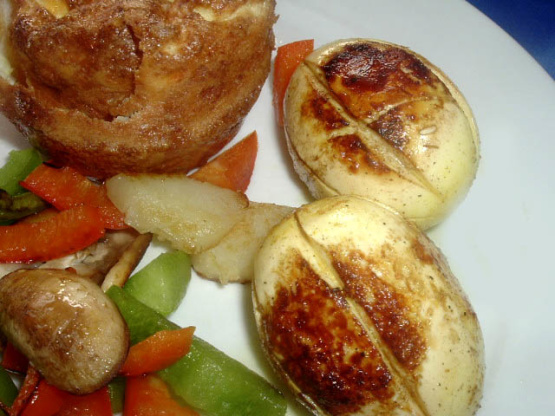 I tried it in my husband's relatives house and it was good... simple and quick if you have any immediate guests...

This recipe needs specifics. We have fans and candles going to take away the burnt smell. First, the lemon juice to paste ratio started as a sauce, and became a paste as more ingredients were added. Next, no oil amount was offered. Therefore, when my teens made this, they attempted to deep fry the eggs, which created smoke. The unburnt eggs were flavorful, but more specifics would be helpful.
Make around six slits on the eggs, do not go deep into the egg white, otherwise it would split.
Mix the chilli powder, turmeric powder, lemon juice, salt and pepper into a paste, add little water if necessary.
Roll the eggs and coat it properly.
Leave for a couple of minutes for the mixture to properly coat.
Heat pan and pour oil, let it heat.
Fry the eggs till golden brown.
Serve with ketchup.