Friday Night Veggie Pizza
VickyJ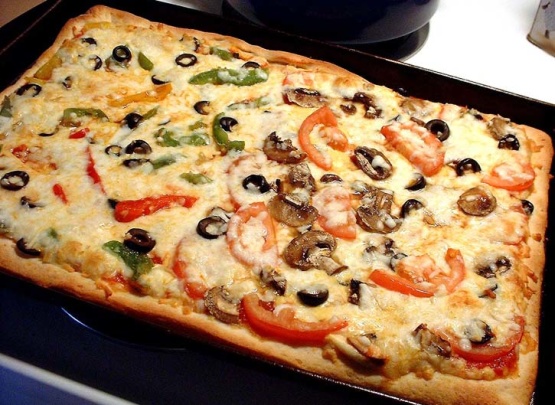 This is a good Friday night or any night pizza. I made this half-n-half, putting the mushrooms and sliced tomato on my half. His half had only the peppers and black olives. You can also substitute any vegetables you like.

I used my usual thin crust dough recipe and it turned out great. Loved all the flavors from the veggies. I did use a bit of smoked gouda along with some of the mozzarella. Very good.
Preheat oven to 400°F.
Spread sheet pan with pizza dough.
Prebake for 8 minutes.
Take crust out, and let cool a little.
Cover with sauce. Spread half of the cheese evenly over the sauce and add vegetables. Sprinkle on remaining cheese and bake for 8 to 10 minutes, or until cheese melts.