Fresh Zucchini Pasta Sauce
Prep 15 mins
Cook 20 mins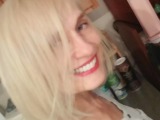 Based on a recipe from Penzeys One magazine, Volume 3, Issue 2, 2008. Serve over your favorite pasta.
Directions
In large skillet, heat the oil over medium-low heat.
Add the onions, cover, and cook until translucent, 5-10 minutes.
Remove the cover, add the zucchini and cook for a few minutes.
Add the tomatoes, sugar and Italian seasoning, cooking until heated through.
Serve over pasta and top with Parmesan cheese if desired.
Reviews
Most Helpful
Delicious! I used half oil, half butter to soften the onions. I also added 1/2 tsp salt. Very yummy!
I had lots of zucchinis and a leek to use up so this was the perfect recipe for me !! It makes a good amount so half was eaten with pasta and really enjoyed and the rest is in the freezer.
Quick and easy, fresh and delicious! I used garlic, basil, oregano, and thyme for the italian seasoning. Great recipe - thanks for sharing!

Summer Central