Barb G.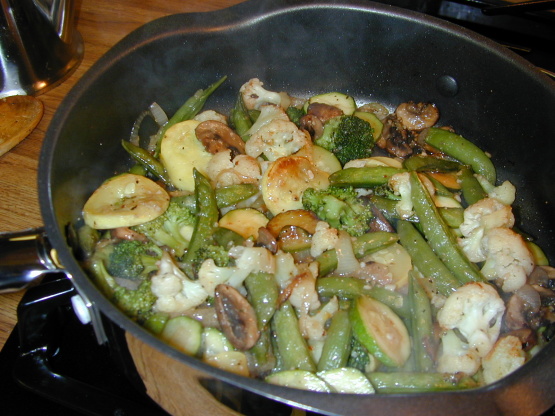 This wonderful dish is definitely company worthy and was found on the Kraft Foods website. It is a very colorful dish that makes a great presentation for your next dinner party.

I made this several times and it is a winner!
Heat oil in large skillet on medium-high heat and add vegetables.
Cook and stir until crisp tender.
Stir in vinegar and salad dressing mix and cook until heated through, stirring occasionally.
Adjust seasoning as necessary by adding salt and pepper.