Nimz1466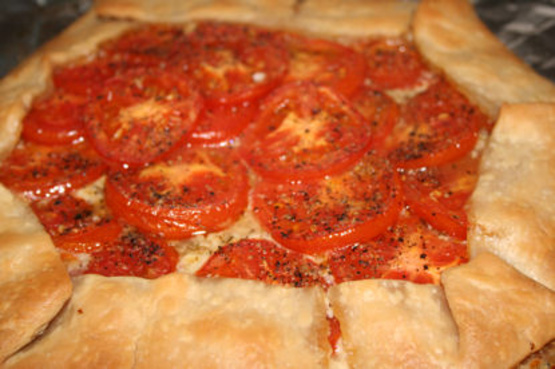 I got this from a Wal-Mart recipe card.
Preheat oven to 400°F Let pie crust stand at room temperature for 15 minutes. Line a 12" pizza pan or baking sheet with foil. Unroll crust onto prepared pan.
Sprinkle cheese, italian seasoning and rosemary to within 1" of pastry edge. Arrange tomato slices on top of cheese. Mix pepper and garlic powder. Sprinkle over tomatoes. Fold edges of pastry over tomatoes.
Bake for 22-25 minutes or until golden brown. Let stand for 10 minutes. Use foil to transfer tart to serving platter. Cut into wedges to serve.