MomLuvs6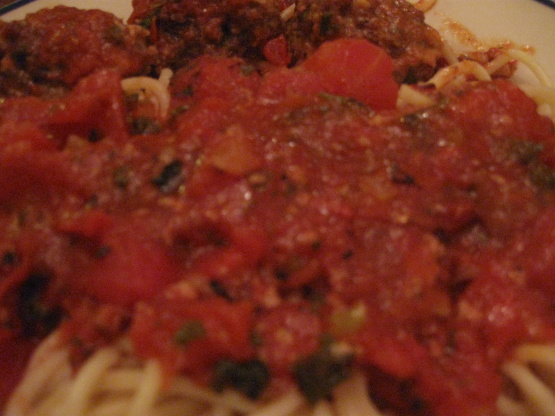 This is the sauce I use with my Family Favorite Basic Meatballs (recipe posted separately) to make meatball subs.
Heat olive oil over medium high heat in a large dutch oven or similar pan.
Saute onions in oil for approximately 4 minutes, or until translucent. Add garlic and cook for an additional 30 seconds.
Add the tomatoes, pan drippings, parsley, sugar, red pepper flakes. Salt to taste.
Simmer for 15 minutes.
If you are using meatballs with the sauce, add the cooked meatballs after the 15 minutes and simmer for an additional 10 minutes.