Jacq3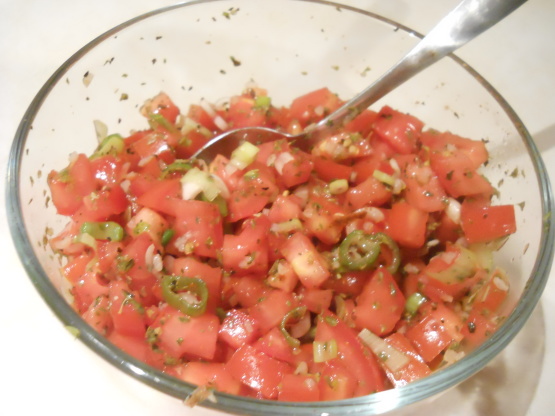 This is an excellent fresh tasting bruchetta. I serve it on top of garlic bread, on a pita with garlic butter, or even in a grilled cheese sandwich with cheddar cheese! Mozzerella, cheddar and feta cheeses all work well with this recipe. I adjust seasonings and garlic to taste after a few hours of marinating.
Combine all ingredients in a bowl with a lid.
Marinate at least 4 hours or overnight.
For garlic bread or pita, spread garlic butter on bread/pita. Spread bruchetta mix over top.
Sprinkle with shredded cheese if desired.
Bake at 400 or grill on BBQ until hot (or cheese melted).