Fresh Tomato Basil Pasta With Feta
NC Becky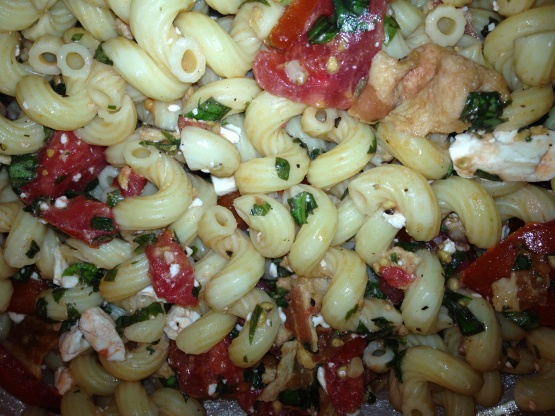 This is so easy and tastes amazing! I found this recipe when I needed to use an over abundance of tomatoes and basil from the garden. A wonderful light and healthy recipe to make in the summer when these ingredients are at their freshest! Serve as a side dish or as a main course.

Nice recipe to use up some fresh tomatoes out of the garden. I added shrimp, little cayenne pepper and garlic salt...the feta is a must! I served it with warm crunchy buttery french bread. :)
Mix tomatoes, basil, oil, garlic, salt and pepper.
Cook pasta until al dente then drain.
Toss pasta with tomato mixture and feta cheese.
Serve immediately.