Parsley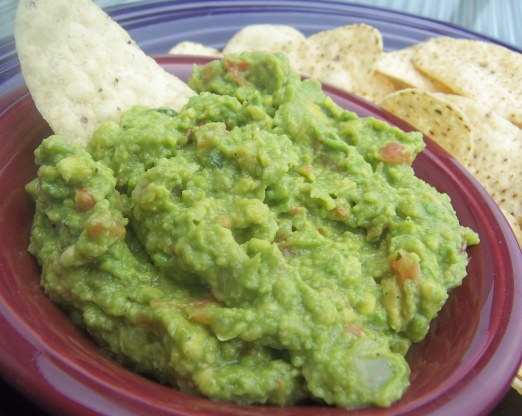 I never ate avocados until I married my husband. He convinced me to try them by making this! I can't believe I denied myself them all these years! This is a traditional Tex-Mex staple.

Fantastic! I've been making my own guacamole ever since I found this recipe - I make it for just two people with one avocado, juice from 1/2 lime, 2 Tbsp salsa, and garlic salt - that's it!! So simple, and so delicious. I love it.
Peel the skin off the avocados. Slice it off the pit using a knife. Mash the avocados up in a bowl till smooth. I have seen many opinions on this subject here on zaar but here in Tx I have only seen guacamole served smooth and creamy, that's the only way I've had it. Plus you get more!
Add garlic and salsa and mix together. Add salt and pepper to taste and combine.
Add some lime juice if you prefer or if it will be sitting out for while. Enjoy!