Fresh Summer Sour Cream Green Beans
Stacky5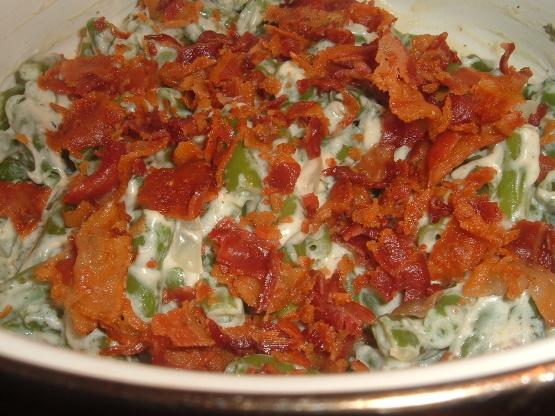 This is a very old family recipe. Really brings back fond summer memories!!

This was awsome.. I'm pregnant and was too tired to make one night, but the next morning I got up and made it around 9am and it was sooo goooood... Will definately make again!
Saute onion and parsley in butter, then stir in flour.
Add 1/2 cup liquid from beans to flour paste and cook, stirring constantly until thickened.
Stir in rest of ingredients except bacon. Pour sauce over beans.
Sprinkle top with crumbled bacon.