Fresh Strawberry Sandwich
alligirl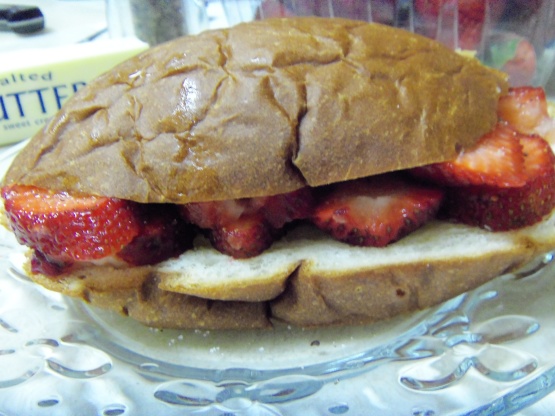 I used to love these as a kid. The black pepper is more an adult addition. It is really nicest on white bread.

How have I never had one of these? OMG is right! I used some Hawaiian bread also, as I had it on hand and it sounded perfect for this! I scarfed mine down, I'm not embarrassed to say! Refreshing, especially for breakfast. Made in honor and memory of Pets'R'Us.
Lightly butter the bread.
Arrange the strawberry slices on the bread as close together as possible without overlapping.
Sprinkle lightly with the sugar and add a few twists of black pepper if using, top with the other slice of buttered bread.