Pam-I-Am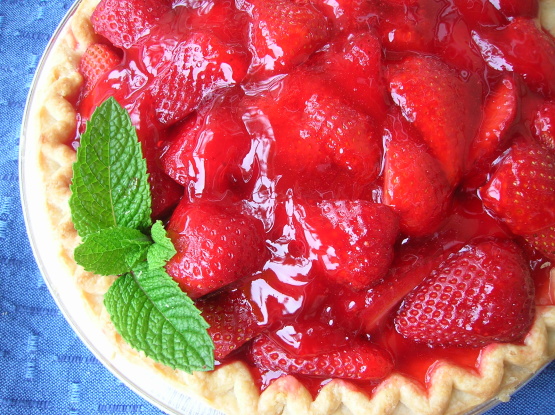 Great summer desert. Very fresh tasting. I use real whipped cream for topping.

Oh my goodness, this was delicious. I didn't have quite enough stawberries (a little mouse must of gotten into my refrigerator...lol) but it was still wonderful. This is such a simple pie. I plan on making this again soon as the strawberry season is nearing. Thank you so much for sharing this wonderful recipe.
Mix and cook first 4 ingredients until clear .
Remove from heat and add gelatin .
Pour over strawberries .
Put berries in cooled pie shell.
chill .