BB2011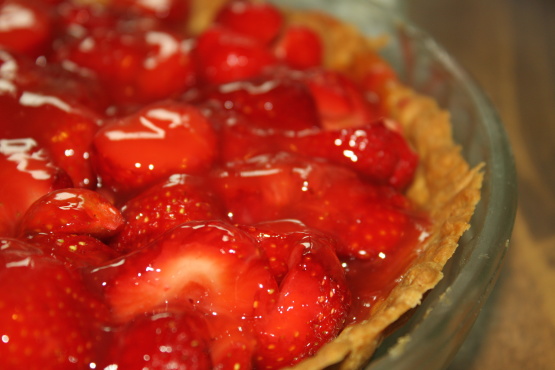 From a Houston Junior League cookbook, this is by far my favorite way to eat fresh strawberries. Quick, fresh, sweet and not at all gloppy. I think it's better when eaten right away than when chilled. If you purchase the red gloppy substance sold in your grocer's produce section to make strawberry shortcake or pie, please stop!!! This recipe can also be used as a quick strawberry shortcake or poundcake topping. You'll be suprised at the bright red color without food coloring, corn syrup or other nasty things that detract from beautiful fresh berries.

My friends mom uses almost the exact same recipe. The only difference is her's has 1/3cup water not 1/2, 1 cup crushed strawberries no lemon juice and 1Tbs butter stirred in after cooking the strawberry mixture when you set it aside to cool you stir in 1 Tbs butter. I did only 1tsp lemon juice and 2 drops red food coloring. It came out perfect amazing. I made 5 strawberry pies this summer 3 different recipes so far this is tastes and looks the best. I love Strawberry pie thanks for posting maybe I will post hers? Thanks!
Mix sugar, cornstarch, 1/2 c of the strawberries, crushed, water and lemon juice in a saucepan. Cook until thickened. Chill.
Fill cooled pie shell with remaining strawberries, halved, and cover with cooked mixture.
Top with whipped cream. Chill.